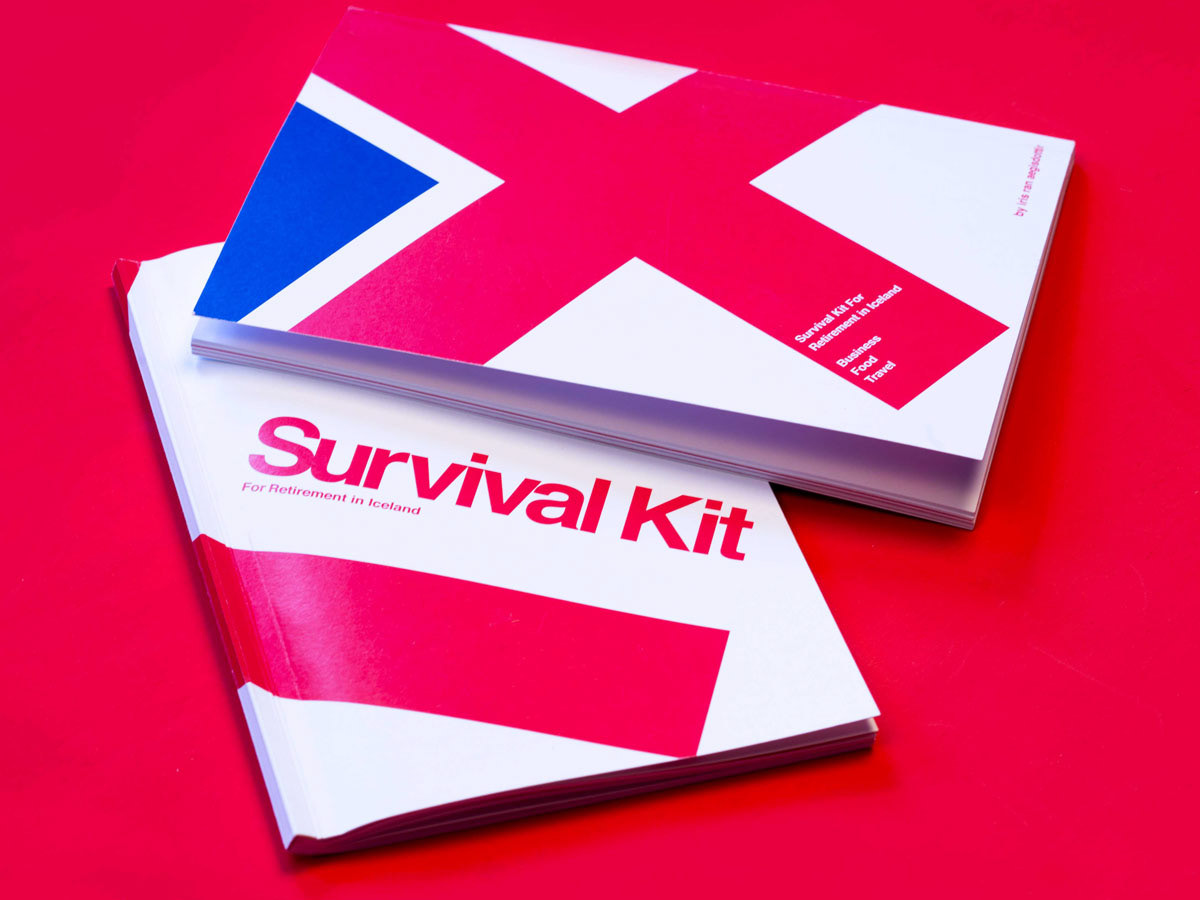 Survival Kit for retirement in Iceland is the name of a project led by studio Binger Laucke Siebein who are based in Amsterdam and Berlin.
The caption for the project was the German word "Grenzen" or limitations. I chose to study the political and ethical limitation of pension funds in Iceland.
In the Icelandic news there had been a hot topic about how the Pension funds in Iceland rob the elderly of one-third of the money they had earned and paid into these funds their whole life.
The outcome is a book: Survival kit for retirement in Iceland. The book gives you tips in a humorous way on how to survive with the little money you get from the funds. The point is to highlight the situation for the elderly and shed light on the non ethical treatment.